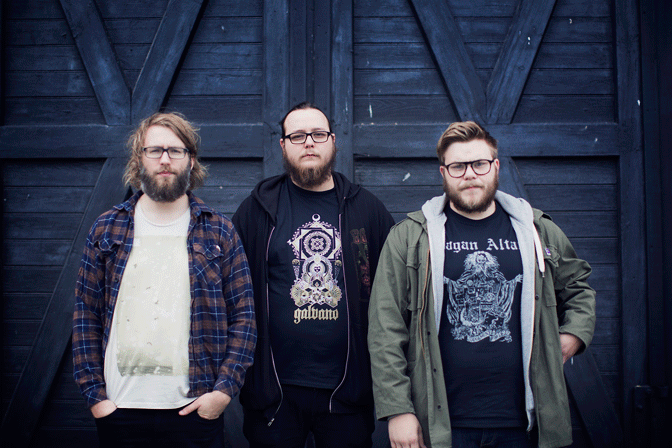 ABOUT
Snailking is a three-piece doom/sludge band from Jönköping, Sweden.
Founded by Pontus and Frans back in 2010, the band currently consist of members:
Frans Levin - Bass, Pontus Ottosson - Guitar, Vocals and Olle Svahn - Drums

Our first debut Samsara was released for free on the internet on June 26th 2012 and was
published by ConSouling Sounds on October 19th 2012. Since then they've also published
our first full-length Storm on September 15th 2014.
MUSIC
All our music can be streamed or downloaded digitally at our Bandcamp.
Our if you're like us and rather have it on a physical media you can buy it
from ConSouling Sounds. Or directly from us if you catch us live.
NEWS/PRESS
The best way to keep in touch with the latest Snailking news is to follow us on Facebook.
This site won't be updated regularly, only on special occassions.

Are you working for the press? A press-kit can be downloaded here (125MB).

For interviews, concert bookings or other enquiries e-mail us at info@snailking.se.